Idahosa Osagie Ojo is a Nigerian historian with research interest in colonial and postcolonial history of Africa. He is a scholarship holder in our project, the Benin Bronzes: Globalising the Colonial Looting of Arts supported by the Gerda Henkel Foundation, where he works with Isabel Eiser and Jonas Ehrsam.
His research will lead to a doctoral thesis, the Colonial Looting and Internationalisation of the Benin Bronze Sculptures. The Benin Bronze Sculptures are spectacularly complex and emblematic royal art objects belonging to the Benin people of Nigeria. These intricate bronze sculptures suddenly became the subject of global searchlights when British troops, in pursue of economic interests, invaded and colonised Benin Kingdom in February 1897. The British soldiers looted over 4,000 bronze sculptures. The soldiers, some of them on behalf of the British government, sold the sculptures to private art collectors and museums, used the revenue to upset the financial cost of the war or their personal gains.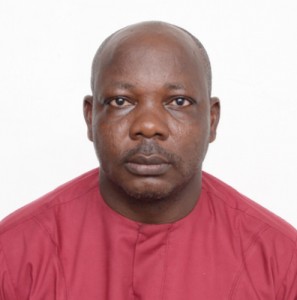 Foto: (c) Idahosa Osagie Ojo
Among other objectives, Idahosa's thesis will expose the issues surrounding this colonial robbery of Benin bronze sculptures, movement of the sculptures from the palace to the coast and unto ships heading for Europe, the networks, actors and structures involved in the colonial subjugation of the Benin people and the looting of the bronze sculptures. Situated within the fields of arts, history and globalisation in a colonial milieu, the research will also lead to a better international assessment of indigenous African art in their various epochs, the aftermaths of colonial looting and translocations on the people of Benin, as well as the response of the international community in the contemporary period.